Royal Welch Fusiliers History Lunch
Friday 27th October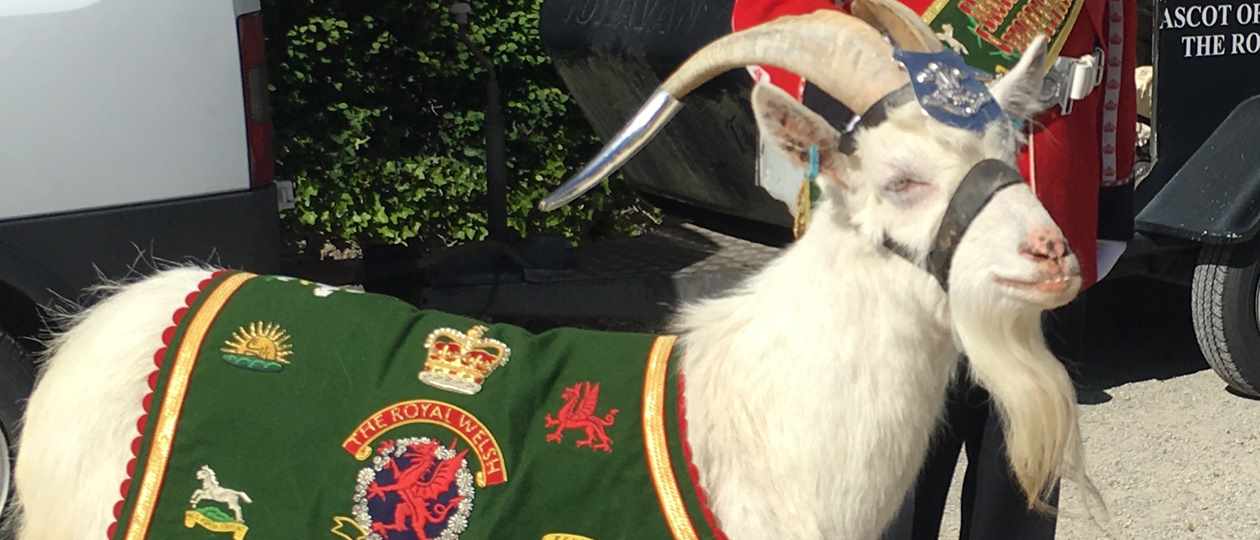 Royal Welch Fusiliers History Lunch
The road A470 along which you travel to get to Bodysgallen Hall was named 'The Royal Welsh Way' after the Royal Welch Fusiliers.  Join us for an interesting talk by Major Merfyn Thomas and Colonel Peter Knox all about the history of the Royal Welch Fusiliers.
Arrive at 11am for coffee in the Drawing Room with the talk starting at 11.15am, followed by a two-course lunch served in the South Dining Room, accompanied by a glass of wine and coffee or tea and Bodysgallen fudge to finish.  
Price £39.00 per person
We will be remembering the 100th Anniversary of the 17th Battalion of Welch Fusiliers, who, as this photograph shows, gathered here at Bodysgallen before going off to fight in France during the First World War.  Having suffered huge losses in Mametz Wood during the Battle of the Somme, the few who returned in 1917 planted an oak tree in the field to the left of the driveway in memory of those fallen.  This magnificent oak tree is now 100 years old and to commemorate this, an oak sapling, sprouted from an acorn picked up in Mametz Wood, was planted in Spring 2017 by Lord Mostyn.