Chirk Castle
Magnificent medieval fortress of the Welsh Marches, just over an hour's drive from Bodysgallen Hall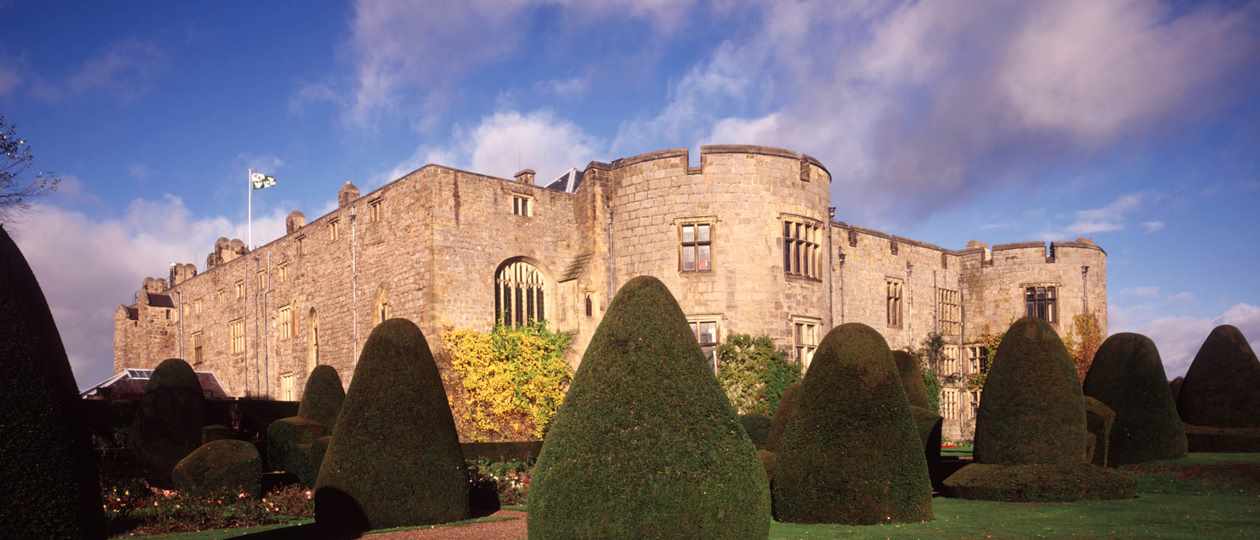 While staying at Bodysgallen Hall, take the opportunity to visit other National Trust properties nearby. 
Completed in 1310 during the reign of the conquering Edward 1 to subdue the last princes of Wales, Chirk Castle is built on an outcrop above the meeting point of the rivers Dee and Ceiriog.
The castle is still lived in today, and is the home of the Myddelton family.  It houses lavish interiors and a beautiful and eclectic collection gathered over its 700 year history by its many occupants.  
The award-winning gardens cover 5.5 acres of manicured lawns, clipped yews, borders and rock gardens, and offers stunning views over the Cheshire and Salop plains.
The estate parkland includes a preserved section of Offa's Dyke, and has also been designated a Site of Special Scientific Interest as a habitat for rare invertebrates, bats, fungi and wild flowers.
Chirk Castle is about an hour and a half's drive from Bodysgallen Hall.
General enquiries call
01691 777 701