The Gardens at Bodysgallen Hall
Start exploring - the Lily Pond, the rare 17th century Parterre, the Rose Garden, Kitchen Garden, the Obelisk and a Gothic Folly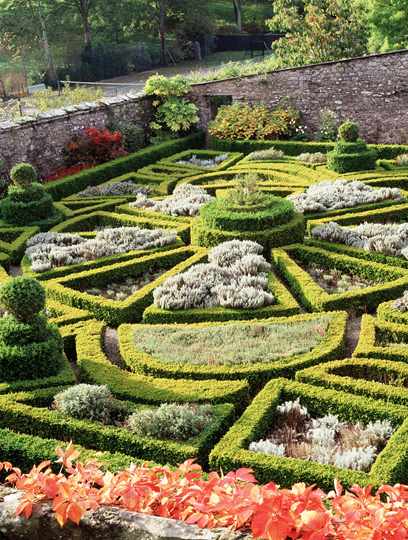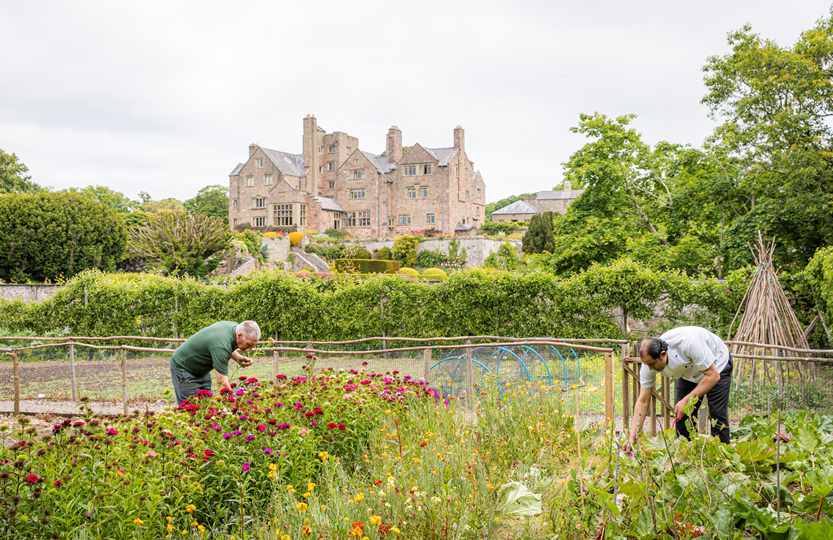 Garden Tours hosted by Head Gardener
Bodysgallen Hall is surrounded by over 200 acres of its own parkland and beautiful gardens – both manicured and wild.
The gardens have been recognised for their award-winning restoration.  Featured are the rare 17th century parterre of box hedges filled with sweet smelling herbs, at the centre of which is a sundial dated 1678, natural limestone outcrops, a rockery with water cascade, walled gardens, lily pond and several follies.  There is also a formal rose garden and a number of well-established specimen trees and shrubs, including medlar and mulberry. Beyond the walled rose garden is the kitchen garden, which is not only ornamental with box hedge borders, but produces much of the organic fruit, vegetables and herbs incorporated in Chef's seasonal menus. 
Various springs traverse the parklands and there are several woodland walks such as the Terrace Walk, the Ladies Walk, the Eastern Covert Walk that leads to a gothic tower and the Pydew Village Walk that leads to the obelisk on top of Pydew mountain. Explore these walks and discover points where you can enjoy outstanding views across to the River Conwy, the Castle and medieval town, the Great and Little Orme, and the ruins of Deganwy Castle. Maps of these walks are available at Reception.