Luxury Private Guided Tours of North Wales
Let qualified chauffeur guides take you to explore the history, culture and scenery of North Wales
Private Guided Tours Tailor-made for You
Bodysgallen Hall is the best hotel to base yourself when wishing to explore North Wales in style. Qualified chauffeur guides from North Wales Guided Tours will pick you up from the hotel and help you discover the history, culture and outstanding scenery of North Wales whilst travelling in the comfort of one of the luxury Mercedes saloons or MPVs. Discover why travel writers consistently vote Wales as one of the top 10 countries in the world to visit!
Choose from one of their specially designed itineraries to truly experience the area's spectacular landscapes, historic towns, World Heritage castles and fascinating industrial and military history - or have it tailor-made to suit your interests and explore in style.
LUXURY CHAUFFEUR DRIVEN GUIDED TOURS
TOUR 1 - Edward Longshanks Ring of Iron
A tour crossing North Wales from north to west coast via Eryri/Snowdonia National Park, whilst visiting three of the UNESCO castles commissioned by King Edward 1 of England (1239-1307), with a commentary explaining the conquest of Wales from a Welsh perspective!
TOUR 2 - When Wales Roofed the World
This private guided tour is tied together by three elements of the slate industry in Wales, but also includes spectacular views of Eryri/Snowdonia, Welsh castles of the native Princes of Gwynedd and, if guests are willing and interested, a gentle 60-minute hike into the mountains.
TOUR 3 - The Conwy Valley and Eryri/Snowdonia National Park
A guided tour experiencing the best of North Wales visiting the Coast, country and castle.
TOUR 4 - Wonderful West Coast
A visit to this quieter but no less dramatic side of Wales where mountains tumble down into the sea and golden beaches stretch for miles.
ABOUT THE TOURS
All private guided tours are priced at £599 (inclusive VAT) per day and are per vehicle (and not per person).
Maximum 6 persons per tour.
Guided tours start at 9:30am and planned to finish at ca 5:30pm.
Cost of entry into sites or attractions where required, food, drink and any gratuities are NOT included.
For multi-day or full bespoke tours and/or transfers and transfer tours to and from transport links or other areas of the UK, please contact North Wales Guided Tours directly.
Further details can be found by downloading the 'Sample Tours', and additional information can be found at North Wales Guided Tours.
We strongly recommend that you book as early as possible to avoid disappointment! Book direct by email.
North Wales Guided Tours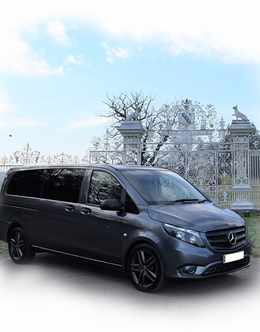 Download sample tours