Luncheon
Luncheon is always a treat when served in the elegant Dining Room at Bodysgallen Hall with views over the gardens.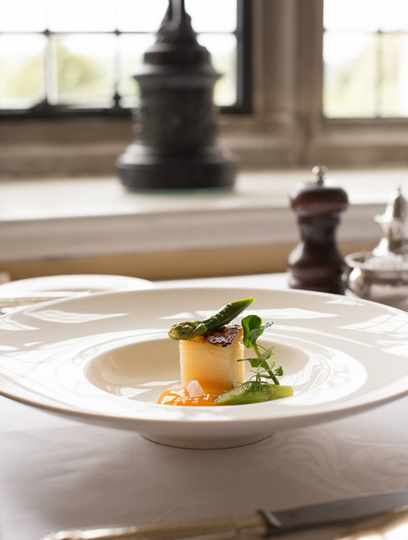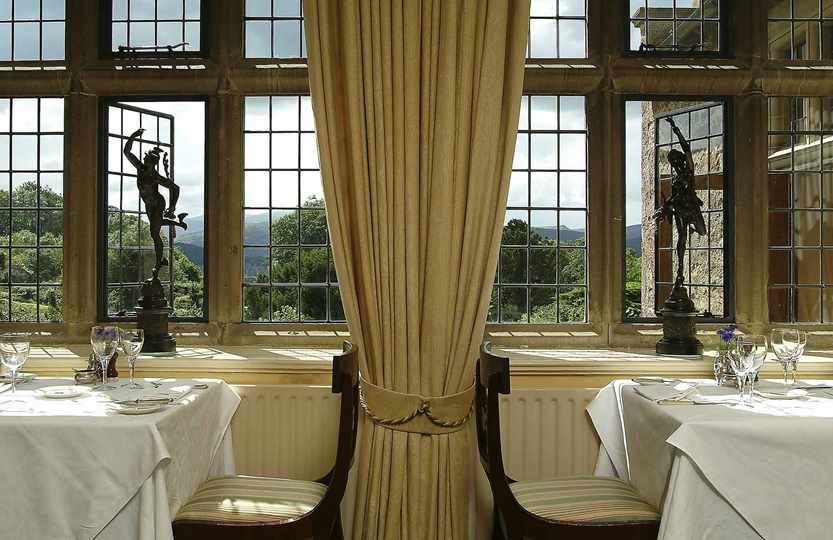 Seasonal menus using only the best and freshest
Our Head Chef is here to tempt your tastebuds with his imaginative menus – two and three course luncheons using locally sourced produce and seasonal fruit and vegetables from our own gardens.
Our popular Sunday Luncheon maintains a tradition at Bodysgallen Hall and this three-course delight includes canapés on arrival.
If you have a food allergy or intolerance, please let us know before you order.  We are committed to complying with specific dietary requirements and informing our guests accurately of any allergenic contents in the dishes served here.
Restaurant opening times
Luncheon is only available on Saturdays and Sundays from 12.30pm – 1.45pm
Vegetarian and vegan menus are available on request at time of booking please.
Child policy - we welcome children over the age of 6 years.
Please call us to book:
01492 584466