The Great Orme
A wildlife paradise, with flora and fauna found nowhere else on earth, and just 10 minutes from Bodysgallen Hall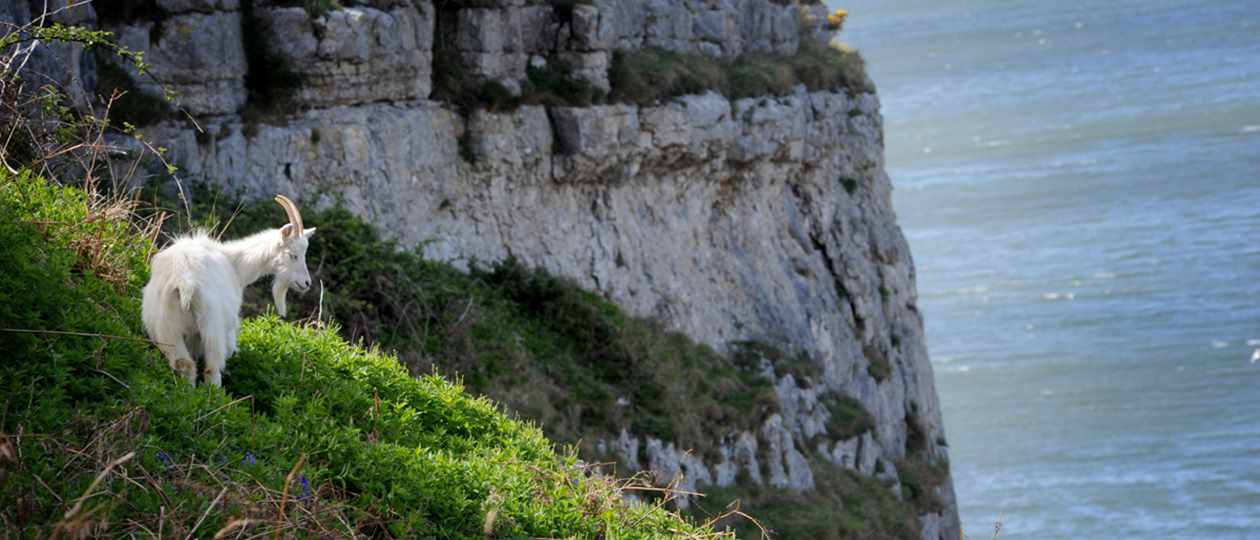 National Trust are protectors of more than houses and castles, but forests, coastal areas and nature reserves of special interest. While staying at Bodysgallen Hall, take the opportunity to explore the Great Orme, the magnificent headland rising above Llandudno - a wildlife paradise.
The Great Orme in Llandudno is regarded as one of the top five most important botanical sites in Britain.  Parc Farm near the summit of Pen y Gogarth/the Great Orme has been acquired by National Trust as part of their initiative to protect 157 miles of coastlines in Wales for people to enjoy and nature to thrive.
Home to a wild cotoneaster that does not exist anywhere else in the world and two unique sub-species of butterfly; the Grayling Thyone and the Silver-studded Blue, as well as rare birds such as the chough.