Harlech Castle
Set on a near-vertical cliff-face, it was impregnable from almost every angle.  A drive-time of around 1hr 10minutes from Bodysgallen Hall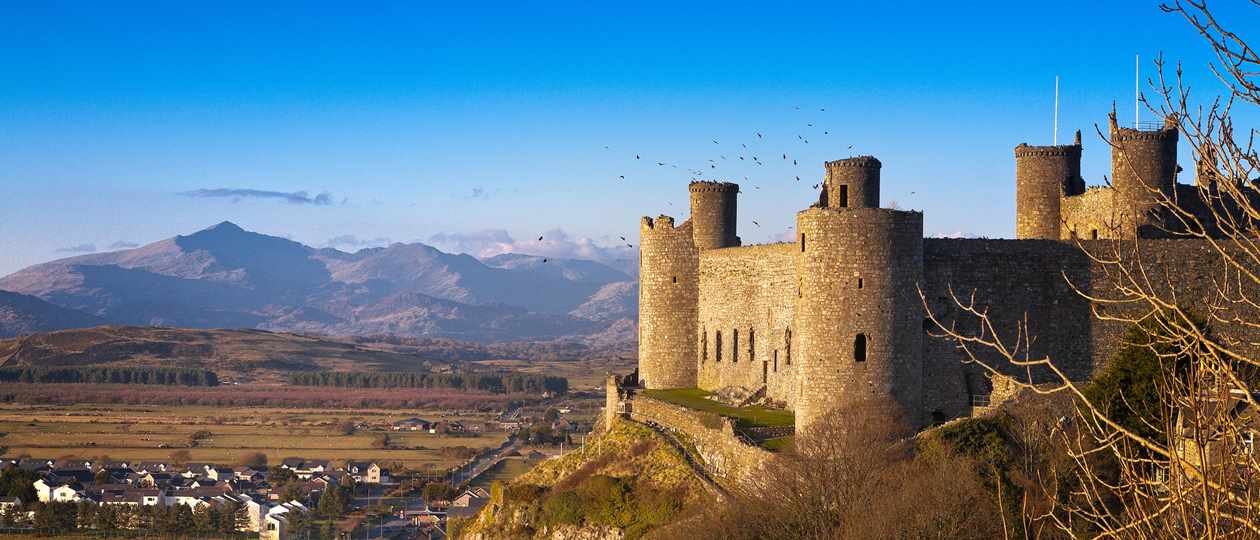 'Men of Harlech'. The nation's unofficial anthem is said to describe the siege which took place during the War of the Roses, where in a handful of men held out against a besieging army of thousands.
King Edward 1's 'walls within walls' model was built between 1283 and 1295 by an army of nearly a thousand skilled craftsmen and labourers.  Edward liked to use only the best masons from Savoy and England's finest carpenters and blacksmiths.
There is a brand new visitor centre connected to the castle by a bridge, which is an integral part of the visitor experience to the castle.
Under the protection of CADW (Welsh word meaning 'to protect'), the Welsh Government's historic environment service, Harlech Castle along with Conwy Castle, Caernarfon Castle and Beaumaris Castle, has been part of the Castles and Town Walls of Edward 1 World Heritage Site since 1986.
General enquiries call
01766 780552