Christmas House Party Break
Join our house party for a truly traditional Christmas with a Welsh flavour!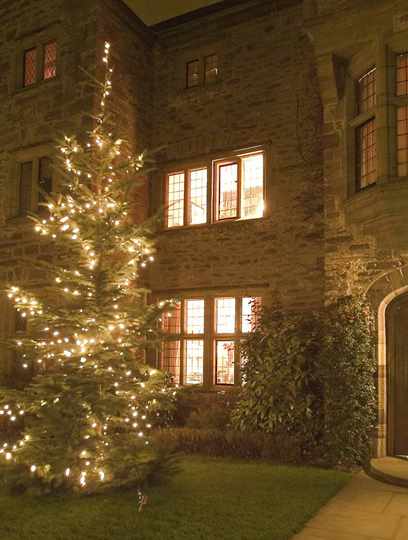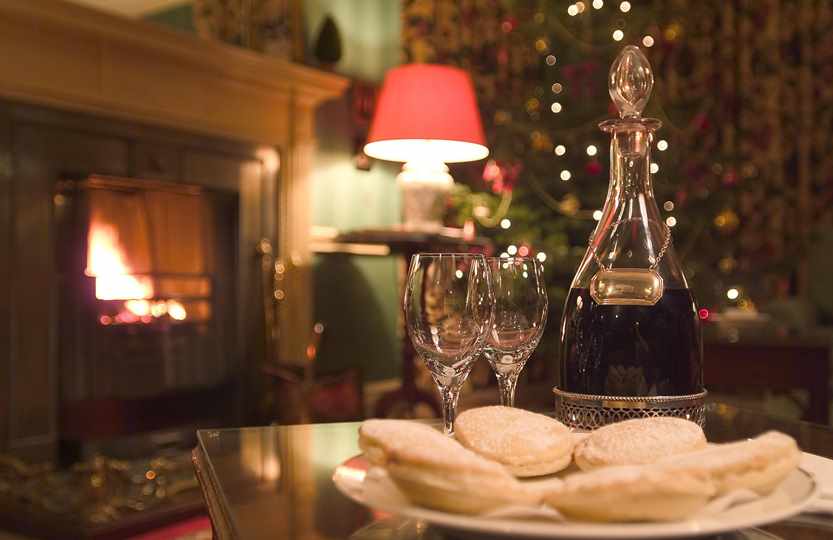 Three days with festive dining and traditional rituals
Bodysgallen is the best place to enjoy a traditional Christmas with plenty of time to explore the countryside or relax in a quiet corner of the house.
Festivities commence on Christmas Eve with a Champagne Reception in the evening prior to Dinner.  Transport can be arranged if you wish to attend Midnight Mass and you will be welcomed with Port and Mince Pies upon your return.
On Christmas Day Traditional Lunch will be served (jacket or lounge suit), and in the evening there will be a light Buffet Supper. 
On Boxing Day this is your time when you can swim in the pool or be pampered in the Spa, go for a drive or just relax at Bodysgallen.  There will be a Champagne Farewell Reception in the evening with music from a Welsh harp, followed by a Gala Dinner (black tie optional or lounge suit). 
The rates below are priced per room and include accommodation, cooked breakfast and all of the above mentioned.  You can book your Christmas House Party break by telephoning us on 01492 584466 or online.  Please see below.
Main Hall Bedrooms
3-nights stay
from 24 Dec
Standard queen-size room
£1450
Standard king-size / twin room
£1500
Superior king-size /twin room
£1600
Snowdonia View king-size / twin room
£1800
Four poster bedroom
£1650
Vaughan Suite (four poster bed)
£2000
Mostyn Suite (king-size / twin)
£2000
Lady Augusta Suite (king-size / twin)
£2000
Conwy Suite (king-size / twin)
£2000
Standard double room for single occupancy
£1000
Superior double room for single occupancy
£1200
 
 
Cottage Suites
 
Standard cottage queen-size bed for single occupancy
£1200
Standard cottage queen-size bed
£1600
Superior cottage king-size / twin
£1750
Pineapple Lodge (1 queen, 1king-size / twin)
£3000
Byre Cottage - 'The Piano Suite' (1 queen, 2 singles)
£3100
Spa Studio Suite king-size / twin
£1500
Superior Spa Cottage Suite (king-size / twin)
£1600
The Smithy Cottage suite (1 queen, 1 king-size / twin)
£3000
Terms And Conditions Of Booking
We welcome children over the age of 6 in the hotel, and over the age of 8 at the Spa at set swimming times.
We welcome dogs in designated cottage suite sitting rooms at Bodysgallen Hall, by prior arrangement only.  Damage caused by dogs will be charged for.
A separate bill for extras such as bar drinks, wine and telephone calls will be presented on departure.
10% Discount off the total room price for Christmas bookings received and paid for in full by 1st August 2017.
Written confirmation and a deposit of £300 per person for Christmas is required to secure the reservation, or one night's charge when booked direct through our website.  Deposits cannot be refunded for accommodation cancelled after 1st September, and a full charge is liable for cancellation after 1st December.  We would advise insurance in case of illness.  Deposits must be received by 1st August 2017 for bookings carried over from Christmas / New Year 2016.  If not received by this date, we reserve the right to cancel any provisional reservation. 
Or call us on:
01492 584466