Penrhyn Castle
19th-century fantasy castle with spectacular surroundings, just a 22 minute drive from Bodysgallen Hall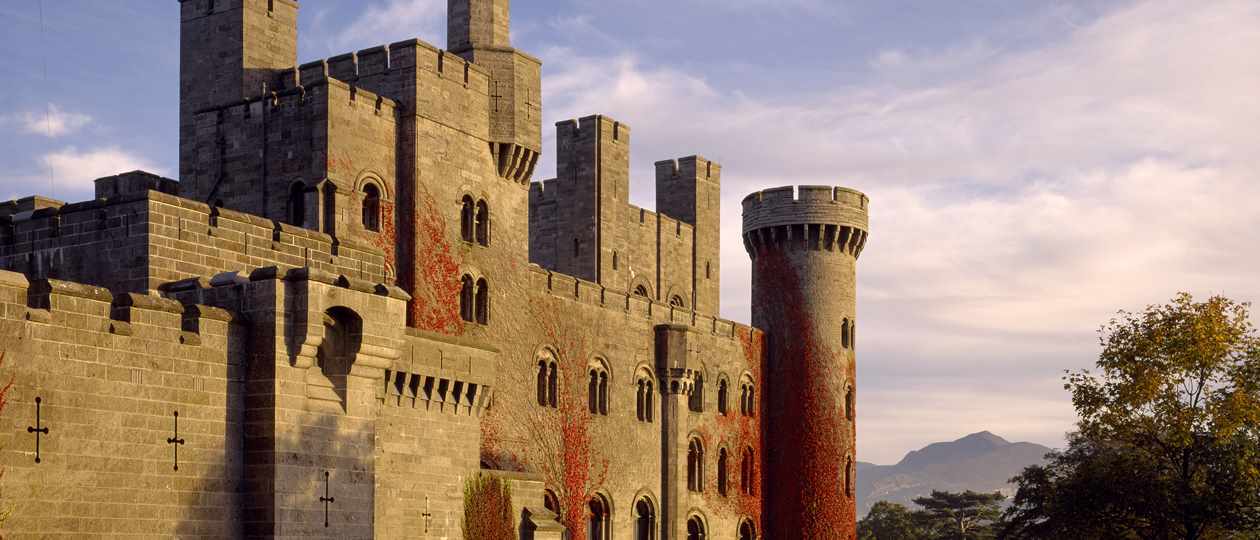 While staying at Bodysgallen Hall, take the opportunity to visit other National Trust properties. A lovely drive along the North Wales coast will take you to Penrhyn Castle in just half an hour.
The unique and dramatic architecture, opulent interiors and fine art collection sit alongside a history of sugar and slate fortunes, of social unrest and the longest-running industrial dispute in British history.
Built between 1820 and 1833 for George Hay Dawkins Pennant by the famous architect Thomas Hopper, Penrhyn houses an outstanding collection of Dutch, Venetian and Spanish paintings and furniture, including the one-ton slate bed made for Queen Victoria.  
General enquiries call
01248 353084