Powis Castle
Medieval castle rising dramatically above the celebrated garden, in Mid Wales.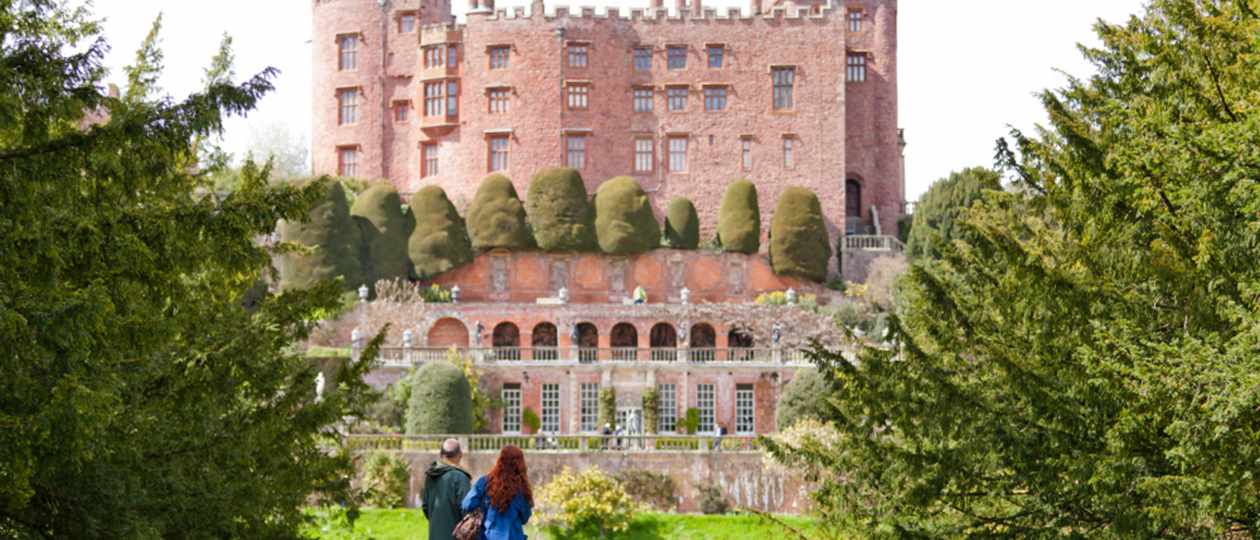 While staying at Bodysgallen Hall, discover other National Trust properties in North Wales. Take a day out to drive down to Powis Castle in Mid Wales, a drive of about 1hr 45minutes from Bodysgallen.
The world-famous garden, overhung with clipped yews, shelters rare and tender plants.  Laid out under the influence of Italian and French styles, it retains its original lead statues and an orangery on the terraces.  High on a rock above the terraces, the castle, originally built circa 1200, began life as a medieval fortress.
Remodelled and embellished over more than 400 years, it reflects the ambitions of the Herbert family, exhibiting a magnificent collection of paintings, sculpture, furniture and tapestries.
A superb collection of treasures from India is displayed in the Clive Museum.
General enquiries call
01938 771944