Meeting Rooms
There are a variety of meeting rooms and private dining options available both in The Wynn Rooms and the main house, offering total privacy for executive meetings, seminars, and working lunches.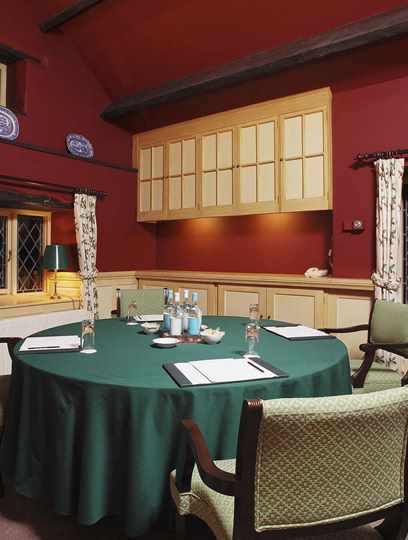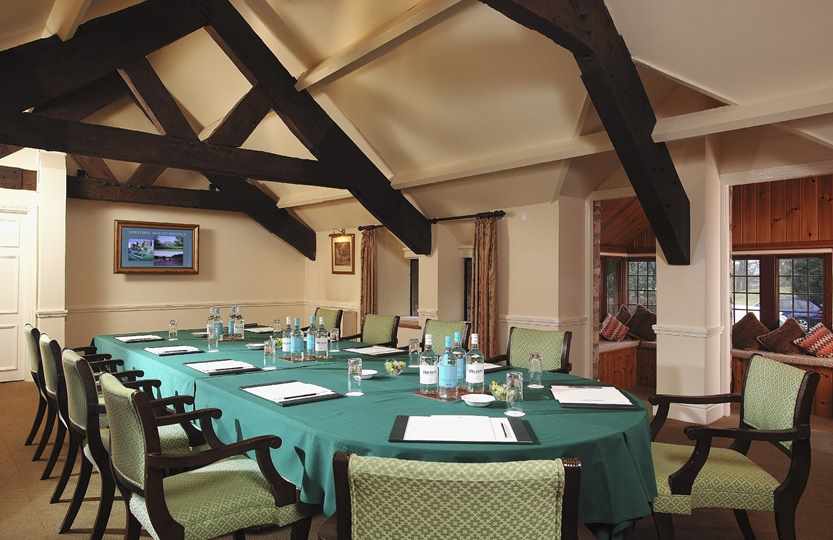 A calm, conducive atmosphere – natural daylight, air-conditioning, parking
The Wynn Rooms 
Next to the hotel is the imaginatively restored 18th century stable block, The Wynn Rooms, skilfully converted into a split-level building. Ideal for seminars, business meetings and receptions, when discretion and privacy, combined with a professional, dedicated service are assured. Facilities include Wi-Fi, car parking and electric car charging.
The Upper Wynn Room, which holds up to 50 people is ideal for board meetings, events, presentations, training seminars, receptions and other business or social occasions. Natural daylight, air conditioning, opening windows, direct access to car park and located 10 metres from front door.
The Lower Wynn Room, which has a kitchen attached, can be used as a breakout room, cookery demonstration or for private dining.
The Tack Room, is also located within the 18th century stable block, on the first floor. It can be set up for a small meeting of up to 8 people boardroom or round table, as a syndicate room or break-out room, or for interview situations, when discretion and privacy are a priority. There is an outdoor terrace attached.
Main House
The Library on the ground floor of the main house, and some of the cottage suite sitting rooms are suitable for informal meetings.
The Drawing Room, in the main house on the 1st floor.
Wi-Fi internet is accessible throughout the hotel and cottages.
Room hire rates
Upper Wynn Room

Day Hire - £550.00+VAT
Half Day Hire - £375.00+VAT

Tack Room
Room Hire of Public Rooms

Library - £135.00+VAT
Drawing Room - £200.00+VAT

Private Dining Room Hire

Morning Room (30-50 guests) May-September £365; October-April £350
South Dining Room (10-30 guests) May-September £310; October-April £275
Or call us on:
01492 584466