Advent Creations
Wednesday 29th November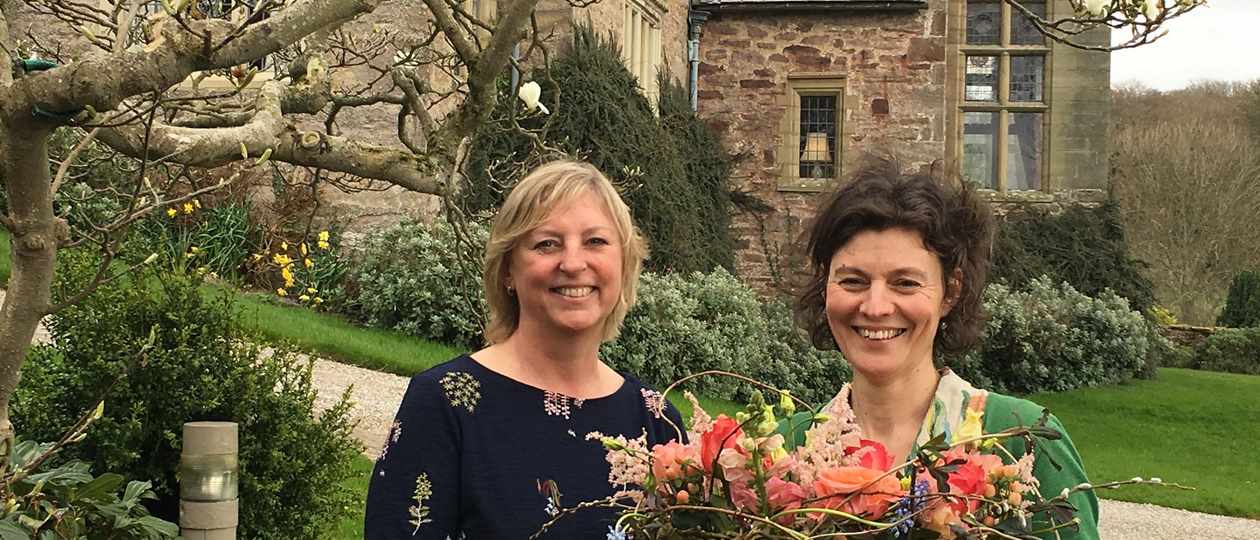 Floristry Demonstration with Tulipa Blodau
Sioned Rowlands and Jenny Wallis of Tulipa Blodau
Working with nature is Sioned and Jenny's passion and their belief is that flowers bring a restorative quality to our lives. They have been inspired by flowers since an early age, both running their own businesses and then joined forces to share and pass on their mutual love of flowers through teaching, culminating in both achieving their Master Diploma in Floristry in 2009. They are both successful floral designers and bring a fresh and individual approach to floral artistry.  While Sioned creates her spectacular displays, Jenny gives an informative commentary to on what flowers and materials Sioned is using.  These are arrangements that will inspire both the experienced florist and the novice.
Advent Creations
Wednesday 29th November

Start early with inspiration for your Christmas floral arrangements and gather tips and ideas from Sioned's unique designs. 
Due to the popularity of our Christmas floristry demonstration, Tulipa will hold a second floristry demonstration in mid-December.
This event will commence with coffee on arrival at 11-00am prompt in the Drawing Room.  Following the demonstration in our Upper Wynn Room, which will begin at 11.15am, a two-course luncheon including a glass of wine and coffee, will be served in the South Dining Room.  The floral displays will be raffled for taking away with you. Bring suitable footwear to join the garden walk.  The price for the event is £39.00 per person.