Public Rooms
Bodysgallen Hall has been sympathetically restored by Historic House Hotels Limited both inside and out. In addition to sumptuous guestrooms and cottages, the house also boasts a variety of grand and historic public rooms for your comfort and enjoyment.
The two main storeys of this early seventeenth century house contain two of the finest rooms in the house. The large entrance hall and an equally large room above, now the Drawing Room, feature original oak panelling and stone mullioned windows. Both rooms also have two fireplaces, and are adorned with comfortable antique furniture and fine pictures.
The Drawing Room on the first floor is home to 17th century coats of arms of the Mostyns, Wynns and Vaughans - previous residents of Bodysgallen Hall.
The Drawing Room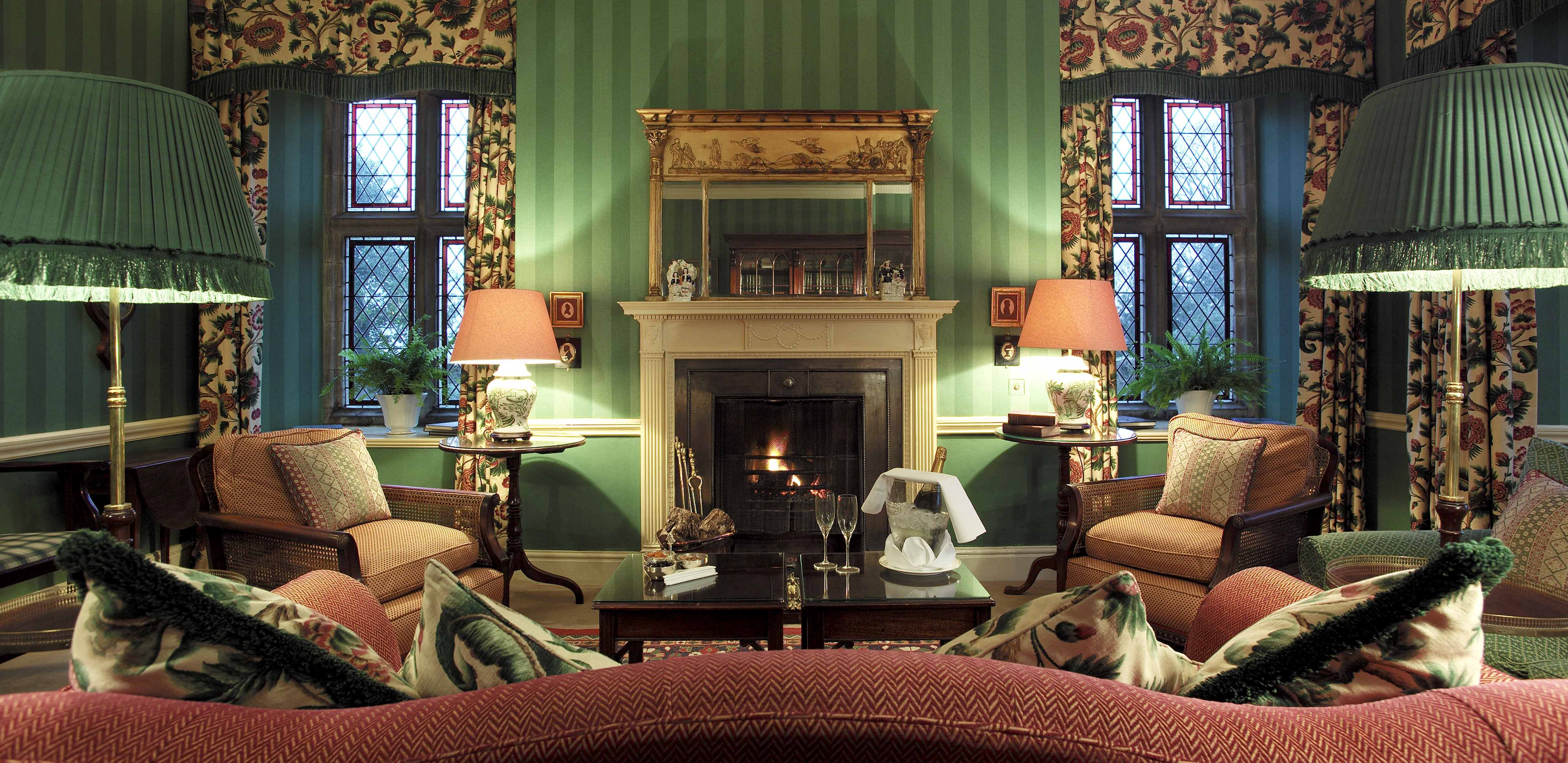 The Library
The Bar
The Dining Room
The South Dining Room