Seasonal Floristry
Sioned Rowlands and Jenny Wallis return for another season of inspired floral artistry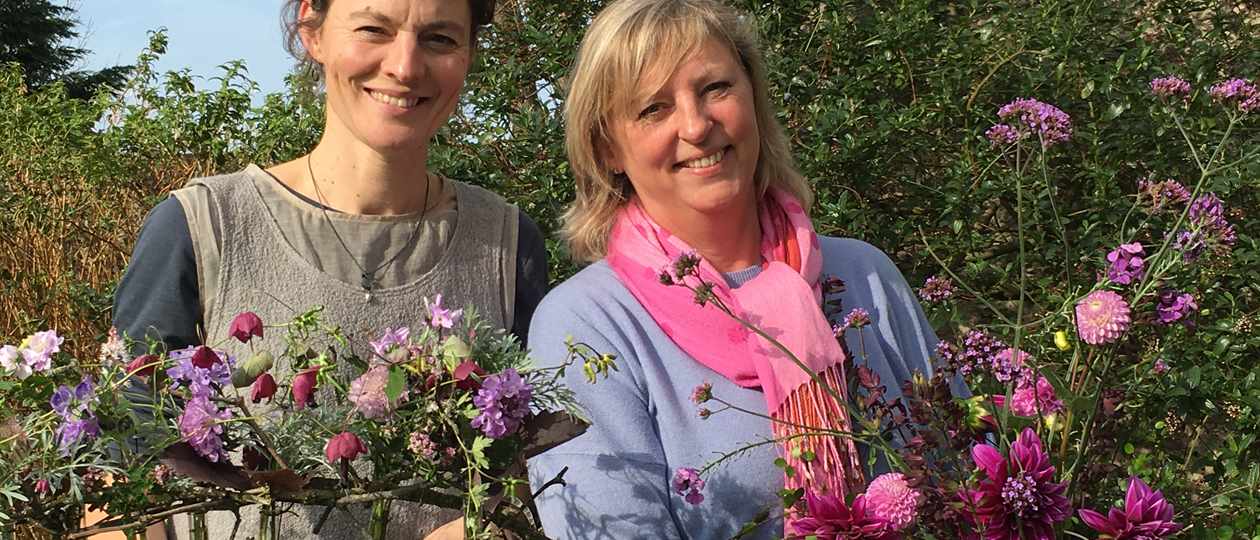 Seasonal Floristry Demonstrations with Tulipa
Working with nature is Sioned and Jenny's passion, and their belief is that flowers bring a restorative quality to our lives. They have been inspired by flowers since an early age, then joined forces to share and pass on their mutual love of flowers through teaching, culminating in both achieving their Master Diploma in Floristry in 2009. They are both successful floral designers and bring a fresh and individual approach to floral artistry.
Accompanied by an informative and entertaining commentary from Jenny, Sioned will show you how to capture the essence of Autumn and Advent through her unique and imaginative floral designs in a step by step demonstration. Weather permitting prior to the demonstration, Sioned will guide you on a walk in the gardens pointing out flowers and foliage suitable for flower arranging.  So bring suitable footwear and warm clothing if you wish to join the walk!
Arrive for morning coffee at 11-00am prompt in the Drawing Room.  Following the demonstration in our Upper Wynn Room at 11.15am, a two-course luncheon including a glass of wine, coffee or tea and Bodysgallen fudge, will be served in the South Dining Room.  The floral displays will be raffled for taking away with you. Bring suitable footwear to join the garden walk.  The price for the event is £39.00 per person.
Autumn Inspiration
Wednesday 17th October
Advent Creations
Wednesday 21st November
Christmas Magic
Wednesday 12th December

Christmas Floristry Workshop
Saturday 15th December - please register your interest as places are limited.
Floristry Demonstrations can be bought online and make wonderful gifts.
Book online or call us on
01492 584466